Here at Peacock Sky Vineyard, our tasting room is one of a kind. Originally set up as the living quarters for a farmhouse, our tasting room boasts three areas for private or group tastings. We are one of only a few vineyards in New Zealand to have a degustation style wine tasting. We serve tastes of our estate grown wines accompanied by sample sized portions of chef-inspired dishes designed to enhance your appreciation of our wines; each tasting is designed to celebrate the intimate relationship between wine and food.
We offer a number of wine tastings depending on your interest, budget, and time, and our multilingual staff can you guide you through your experience in English, Mandarin*, or French* (*pre-booking required). We can also accommodate wine tastings for patrons who are gluten free, vegetarian or vegan. See below for wine tasting options.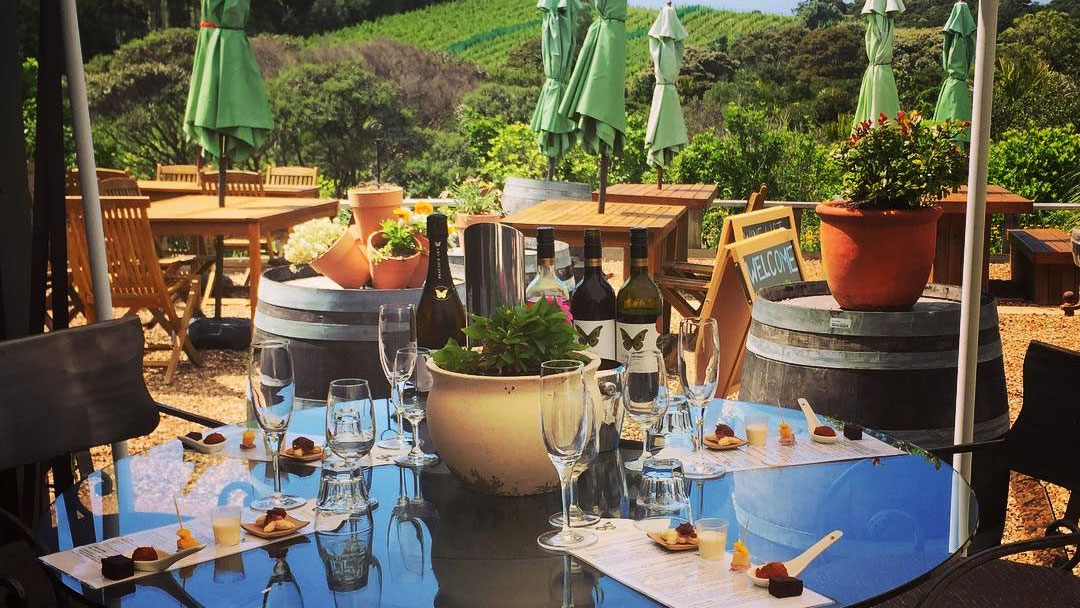 Degustation wine tasting (with food pairing) $10
pinot gris
rosé
merlot malbec
cabernet sauvignon
The lighter side (with food pairing) $10
blanc de noirs
pinot gris
rosé
Blanc de noirs (with food pairing) $5
our unique méthode traditionelle
Sweet liqueurs/wine $3 ea
house-made PSV limoncello
house-made PSV orange brandy
2016 late harvest cabernet sauvignon
Premium reds $3 ea
2014 pure malbec
2014 pure franc
Knowledgable staff are on hand to discuss various aspects of the wines and vineyard operations. Our guests are able to order tastings, bottles or cases of our wines, along with gift boxes and bags, and other eclectic wine related items. We can arrange shipping of our wines to almost anywhere in the world for an additional charge.